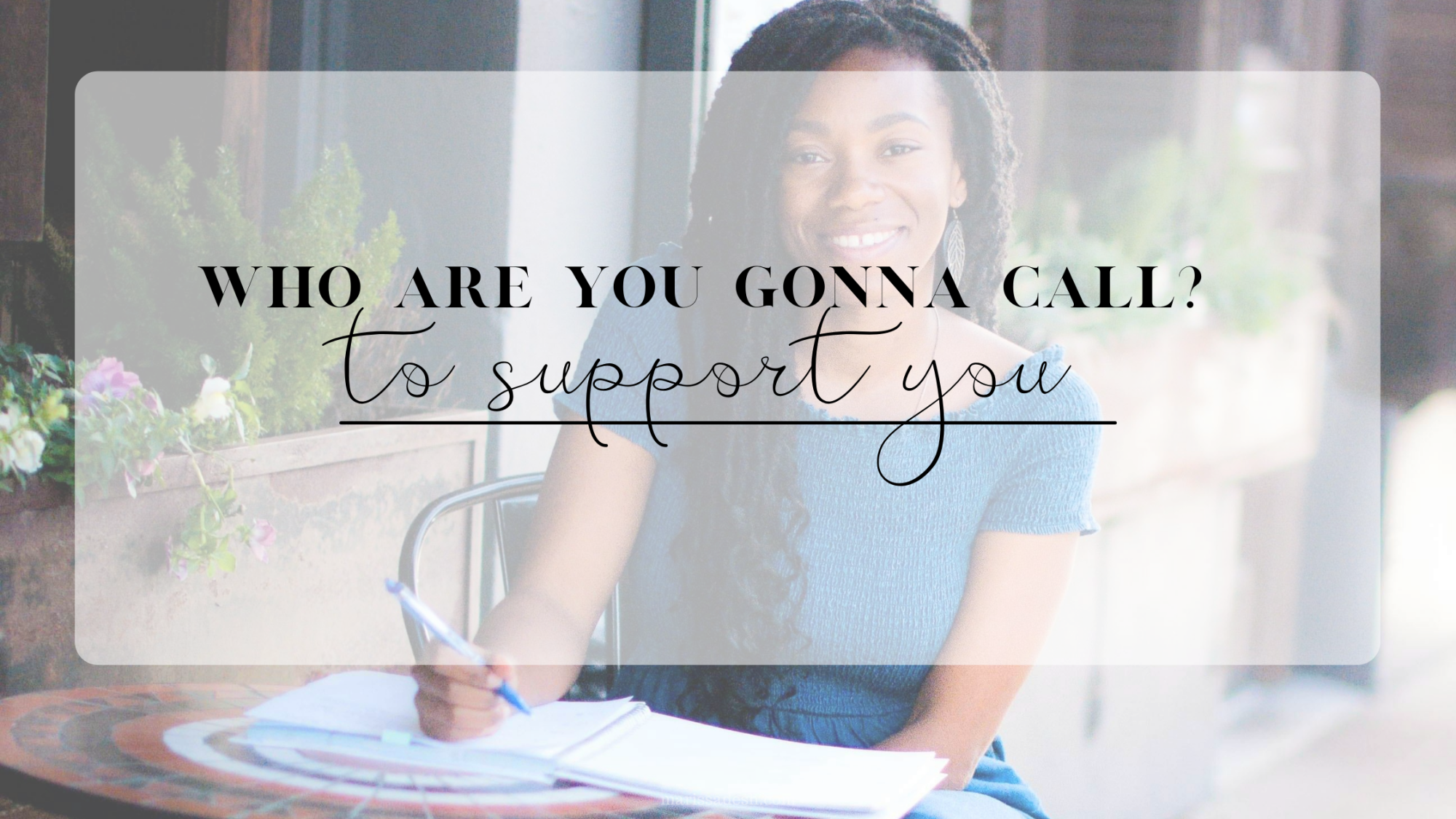 WHO ARE YOU GONNA CALL TO HELP YOU WITH YOUR 2021 BREAKTHROUGH GOAL?
You probably have a list of people you call on a regular basis: your sister, your mom, your best friends….or if you're like me, your favorite take-out restaurant.
But do you have a list of people you call to help you with your most important life goals?
I know the world is a little extra crazy right now, but you still have an opportunity to reshape your life into something amazing—a life where you're happy, balanced, and growing (with a lot less stress)—but also a life where you're looking forward to the goodness that the world has in store for you.
---
OF COURSE WE ALL HAVE THAT OPPORTUNITY...
but many of us just need a little help.
& that's where I come. If you don't have someone in your life to offer you support and a proven framework while also holding you accountable as you reach for your goals, I volunteer for the job.
The reality is we don't always have someone in our life who can fill this role.
Loved ones, spouses and friends are rarely impartial. In fact, they're far too close to our situation to be neutral. If you've ever asked a friend to be your workout buddy or financial accountability partner—only to have them flake on your regular meetups—you know what I mean.
A professional is really the only person who will be dedicated to your success over time.
When you are ready for someone to step you through the process of mapping out your breakthrough goal—the goal that will keep you focused on creating that amazing future, schedule your free clarity call today.
---
IT USUALLY ONLY TAKES ONE CLARITY CALL WITH ME FOR CLIENTS JUST LIKE YOU TO PINPOINT EXACTLY WHAT THEIR BREAKTHROUGH GOAL IS
- from there, you get to decide if and when you'd like to continue a coaching journey with me.
If you and I have ever had the pleasure of working together, then you are already familiar with the one-on-one coaching program that I offer as Certified Oola Coach.
This year, I'm taking that one-on-one program a step further. It's about to get a massive upgrade here in the next few weeks. What I'm about to launch for clients just like you is nothing like we've ever experienced together before.
To be the first to know, be sure to have your notifications turned on for the Grateful+Successful Millennial Homemakers FB group where I'll be sharing the updates as we go.
Until then, do you have a 2021 breakthrough goal? If you don't and you'd like to get some professional feedback on knowing what that is and how it can massively improve your life, I'm happy to speak with you when you schedule your free clarity call with me today.