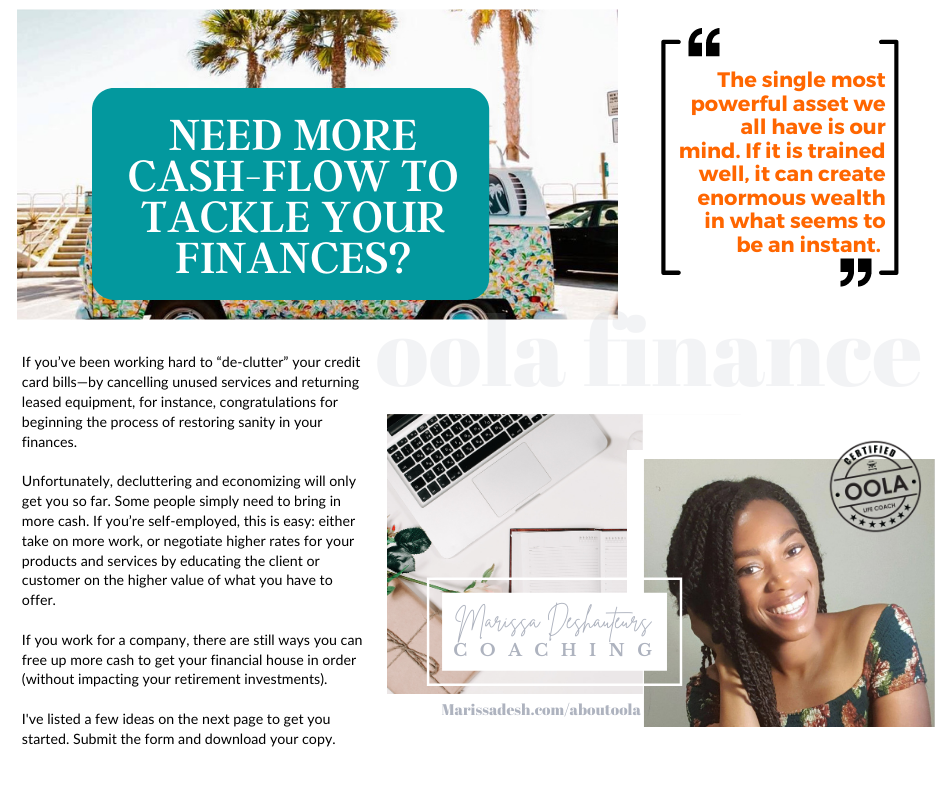 Here's the deal, sis. You can keep stressing out about money, and keep allowing yourself to fall back into the same ole unhealthy money behaviors.
OR…you can go through these 5 ways to create some cash-flow now and ask yourself about the the trajectory of current financial plan.
Be honest. And determine quickly whether you should keep going with it…or not.
PS, there's no shame in asking for help.
Successful people are successful

because

they asked the right questions to the right people.