Growing up, all I ever wanted to do was get a job, making good money, and travel the world helping people. Getting married and having children was never on the agenda.
The medical field appealed to me in that I knew I could do both as a traveling nurse or doctor.
Eventually, I decided on pharmacy school.
At age 19, I was blessed with a job at a local family owned and operated pharmacy as a technician.
They trained me on the job and treated me as one of their own kids.
I grew up in that pharmacy. From age 19 to 28 - they were a huge part of my life as I got engaged, got married, had my first and second baby- hindsight I know God placed me there for a specific purpose.
You see, they also taught me a great deal about the pharmaceutical industry that I would have never learned in school. I would have never learned any of it working for a big chain either.
While mainstream healthcare has it's place of importance, they taught me that most of the people on medications in our country can easily remedy whatever their illnesses and disease are by way of nutrition and a healthy mindset.
My pharmacist was an older gentlemen who had served in wars several years prior.
To know him, you would know that he always spoke his mind, no matter what you thought about him.
From day one, even in my interview, he would always tell me - 'Make sure this is what you want to do. Because once you say yes, there's no turning back.
I chocked it up to him just being a crazy old man, so I never gave it much thought.

I soon realized why he would say things like that.
To put a long story short, in 2015 my husband and I spent the first year of our sons life in hospitals as he was a very sick little boy and mainstream healthcare could not give us any relief or answers.
Thankfully, the Lord had already ordered my steps - and the pharmacist that I worked for was well-known in our community. He was able to connect me with a Naturopathic MD who introduced me to a whole new world of health and wellness.
It was then that I made the connection between our health and our lifestyles.
It was then that I learned that mainstream healthcare is not meant to heal us.
Something my pharmacist would always say was, 'It's that way by design, kiddo. If they healed us, they would go out of business & I wouldn't have a job.'
To sum things up, our little boy got the help he needed through the help of that Naturopathic MD and I gained so much knowledge by working alongside people in the holistic health care community.
For the past 5 years, I've devoted time and money to learn as much as I can about natural health and wellness.
It's truly a remarkable thing to see how God has provided everything we need for our health, but we can't see it.
After seeing everything that went on behind the scenes of mainstream pharmaceuticals and mainstream healthcare, The Lord placed a huge burden on my heart to discontinue my studies in this field.

I turned down my Ole Miss School of Pharmacy acceptance letter. It made absolutely no sense from the outside looking in, but I knew God had something else in store for me.
As people created in the image of God, it is our duty to remain faithful in every aspect of our Christian faith - body, mind, and spirit. (I Corinthians10:31)
In American culture, there exists a disconnect between Christians and holistic health.
Most people perceive food as originating at the grocery store; they see beans as coming from a can, and bananas as coming from the Chiquita lady in South America.
Very few people harvest their food and know what it's like to garden.
We've grown accustomed to fast food and preventable lifestyle diseases are accepted as the norm.
We are used to people being sick and one of the reasons why is the business model of pharmaceutical industry - the industry I resigned and fled from 2.5 years ago.

Obesity is alarmingly at an all time high in our country.
In Mississippi, 25.4% of youth ages 10 to 17 have obesity, giving Mississippi a ranking of 1 out of 51.
Mental illness is at an all time high, and women all across nation also suffer from infertily and low sex drives.
But in Genesis 1, God creates humans and said "very good."
Our culture has accepted poor health as the 'norm', when 99% of the time, it's our own environment and choices that are part of the problem.
The American Cancer Society put out a study that showed us only 5% of cancers in the US are genetic. 5%!
That means the other 95% are caused by our environment and our lifestyle.
So what are we moms and wives doing about this?
We are the hearts of the home and many times, we are the ones who have the power to implement small changes for the good of our families.
I encourage you to be in prayer in this area.
Are we mentally and physically exhausted all the time, and not sure why?

Is our sex drive all but gone, and no one can explain why?

Are we feeding our families junk food and then expecting good health to magically appear?

Are our emotions stable or do we allow our food triggers to lead us?

Are we being a good example to our families as we are intentional about moving our bodies daily?

Are we allowing endocrine disrupting toxins into our home and our bodies - affecting our moods, our sex drives, our emotional stability?

What is our attitude towards those around us who are healthy and do choose to eat differently than most?

God created us as triune beings - our body, our spirit and and our mind are connected; if the body is undisciplined, so is the spirit.
I urge you to be thinking of all of this today. This is not a judgement call to anyone, but a call to action.
Moving forward, this will be part of the discussions here in Christian Wives and Moms.
As we continue to bring our whole selves into submission to the word of God, let's not ignore our health.
1 Corinthians 10:31
- Whether therefore ye eat, or drink, or whatsoever ye do, do all to the glory of God.
1 Corinthians 6:20
-For ye are bought with a price: therefore glorify God in your body, and in your spirit, which are God's.
Proverbs 3:9
-Honour the LORD with thy substance, and with the firstfruits of all thine increase:
1 Samuel 2:30
-Wherefore the LORD God of Israel saith, I said indeed [that] thy house, and the house of thy father, should walk before me for ever: but now the LORD saith, Be it far from me; for them that honour me I will honour, and they that despise me shall be lightly esteemed.
Deuteronomy
6:5 -And thou shalt love the LORD thy God with all thine heart, and with all thy soul, and with all thy might.
2 Timothy 2:21
- If a man therefore purge himself from these, he shall be a vessel unto honour, sanctified, and meet for the master's use, [and] prepared unto every good work.
Romans 13:1-7
- Let every soul be subject unto the higher powers. For there is no power but of God: the powers that be are ordained of God.
I Corinthians 3:16
- Know ye not that ye are the temple of God, and [that] the Spirit of God dwelleth in you?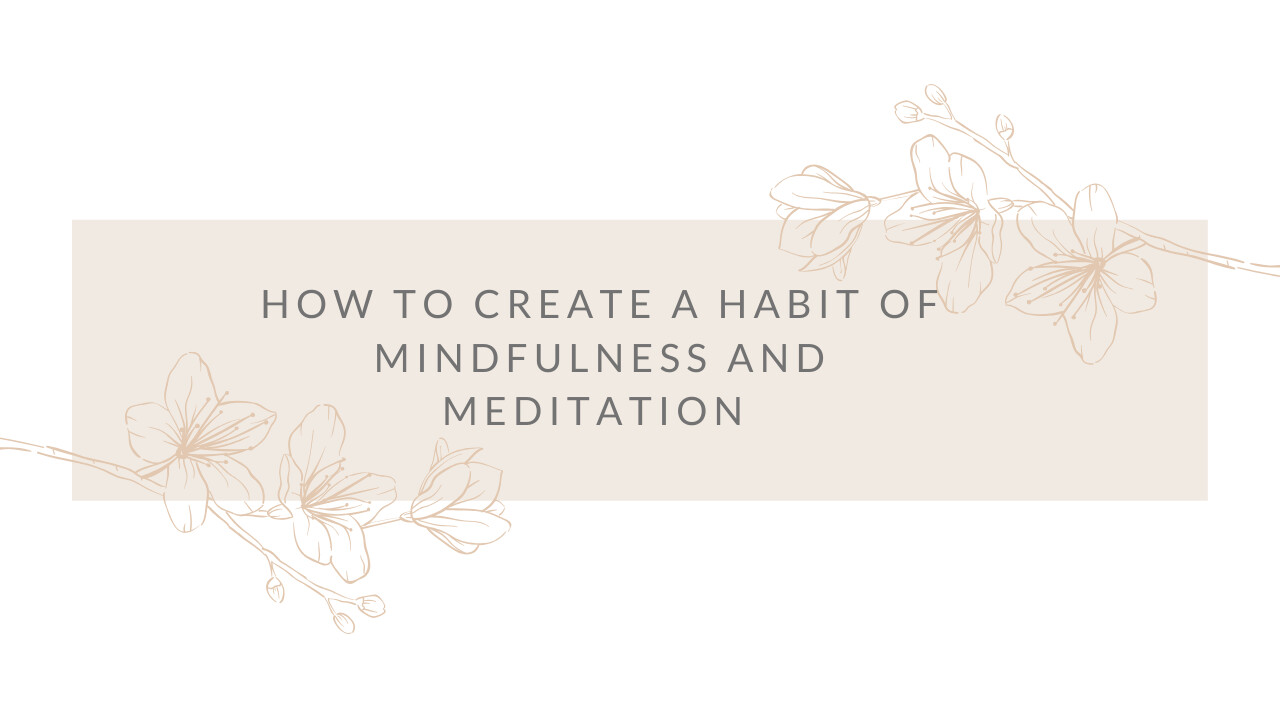 MINDFULNESS & MEDITATION
-
Two of my most favorite yet almost always overlooked forms of holistic health.
For those of you who know me well, you know that two of my biggest passions are my faith in Jesus Christ and science.
This may be why I get goosebumps whenever I hear the world of science confirming scripture in its research.
While the Bible speaks often about the power of the mind and our thoughts, there has been an unhealthy relationship between science and faith that hasn't served the Christians community very well.
Science has connected the mind with transformation years ago. But the bitter (and unnecessary) rivalry between faith and science wouldn't give credibility to its findings.
More and more, science is confirming Scripture, not contradicting it...our minds are powerful, and our thoughts shape who we are and will become.
So today, let's address the one things that we have to work at daily to keep under control….our thinking.
There's a verse in the bible, Proverbs 23:7 that says,

For as he thinketh in his heart, so is he.
We can make it ever more personal and say, what we think about ultimately becomes our reality.
Many times we worry about the mere ideas and what ifs and possibilities of how things can go wrong… and somewhere in our jumbled mess, our brains literally cannot tell fact from fiction.
We are not victims of biology or circumstances. If you've chosen to believe otherwise, the previous verse may sounds like hogwash. But the amazing thing about our God is he is the same yesterday, today and forever.
Dr. Leaf said in her book, Switch on Your Brain
"When you think, you build thoughts, and these become physical substances in your brain."
So friend I ask you, what are you thinking about today?
You were created in the image of God, full of love and mercy and grace.
What might happen if you started believing this?
There are many others verses in the Bible highlighting the power of our thoughts.
I encourage you to look them up and see for yourself.
But I hope you see the truth behind God's timeless words.
The thoughts that you allow to play out in your mind will skew your perception of your reality and ultimately your legacy.
So, let's start intentionally capturing those thoughts today.
I invite you to take 5 minutes and indulge in this mindful meditation practice.
Even if you've never mediated before, I encourage you to give it a try.
Go into with an open mind, without judgement for yourself or previous ideas of what it is or anyone else's opinion of it, and just take inventory of how you feel before and after.
There's no right or wrong answer here. This is just a new holistic habit for you to try.
We've been chatting about this and more holistic habits
inside our community here
- if you'd like to stop in, come on in and say hello! I'd love to hear about your journey and how you are doing.
Enjoy the rest of your day and see you in the group!
When I was a first time mom, 5 years ago, my intuition was not settled with the answers I received in regards to my infant's health.
Some of you already know our story but for those of you who don't, I'll keep it short today, and you can always join our private Facebook group and catch the short video I made about the whole thing.
In a nut shell, we were told that our son was having an allergic reaction to something - no one could tell us what- and that he was to be treated for respiratory infections with antibiotics and steroids.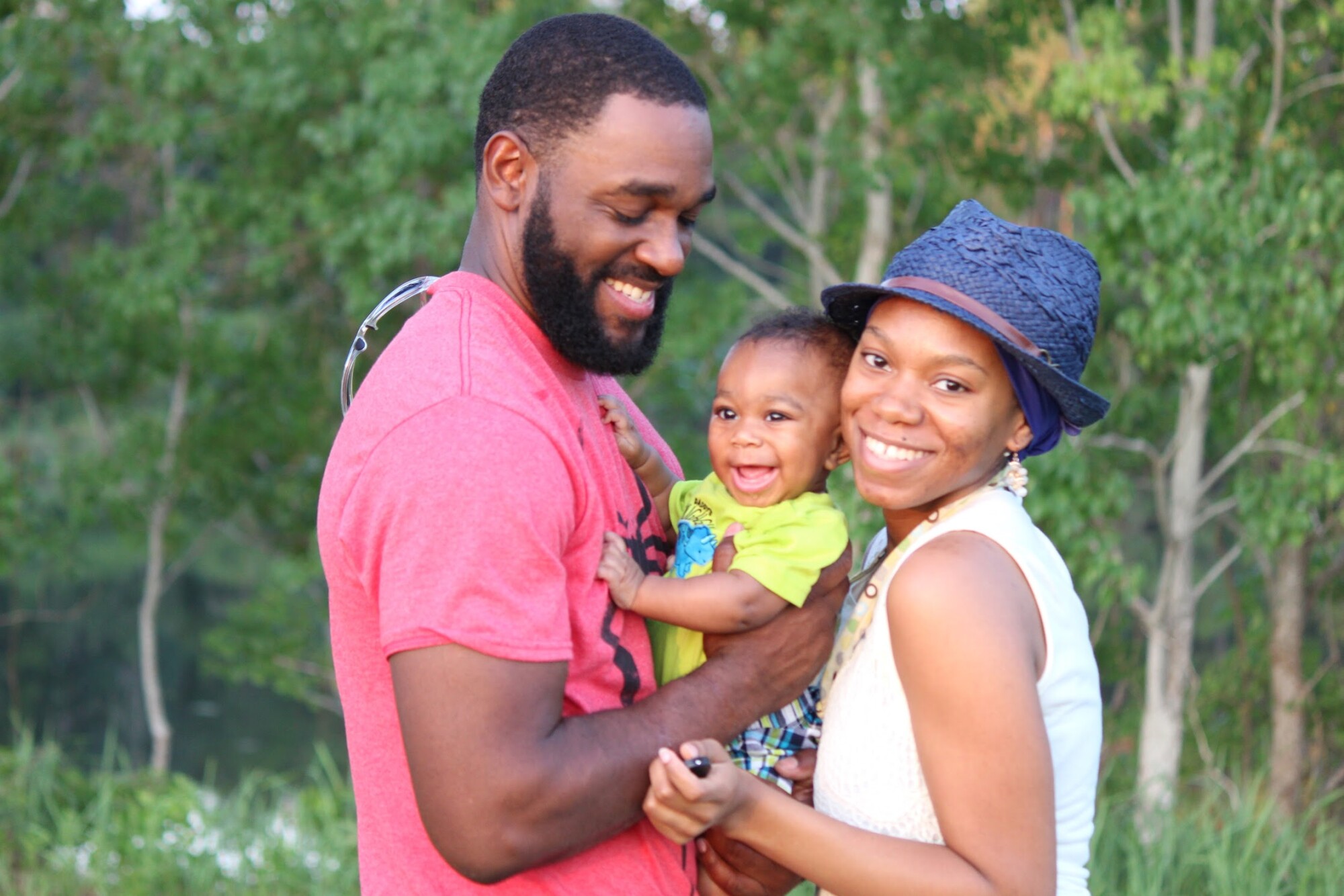 I was on my way to pharmacy school at the time, and was very much aware of the side effects and symptoms of antibiotic overuse…. I refused to go that route.
Even though I was afraid and I felt lost…I was still determined to find a better way.
Luckily for me, the pharmacist that I was working with was very much involved in learning about natural + holistic living.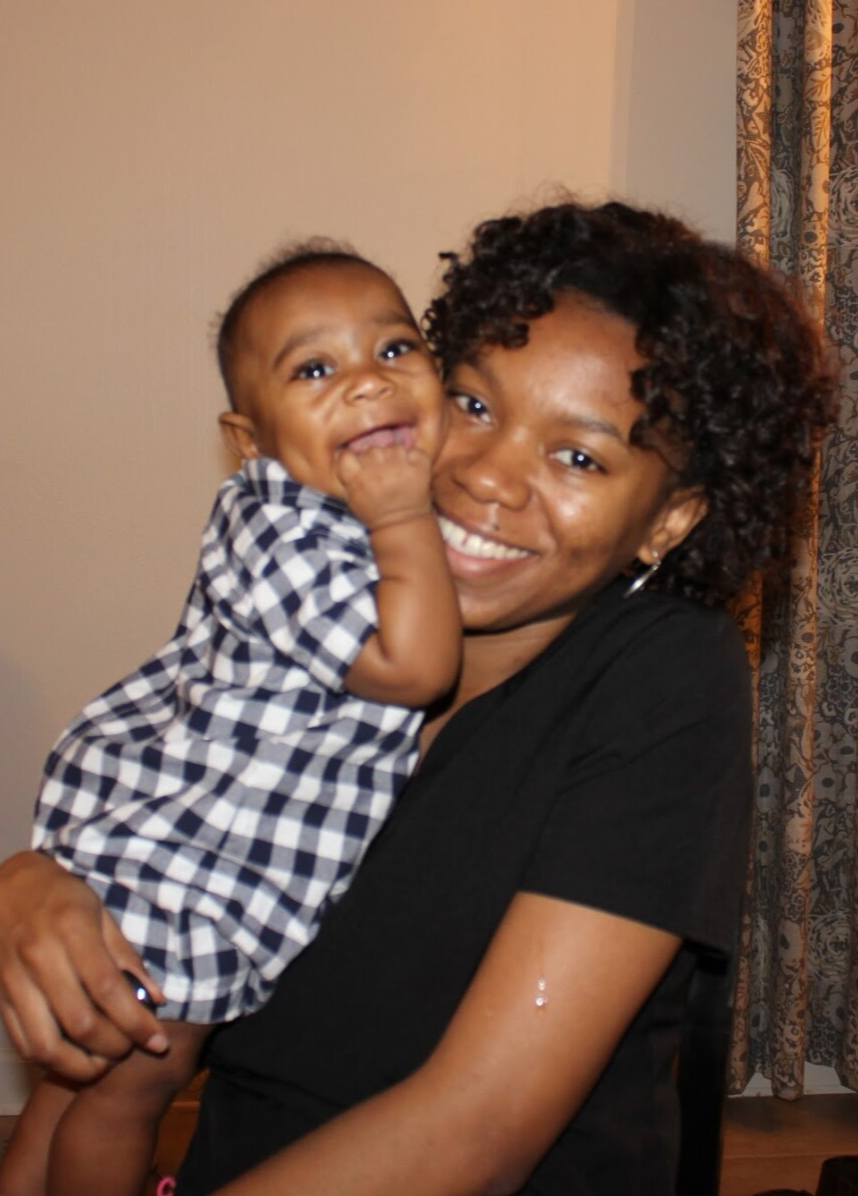 He knew his stuff and he was the catalyst that showed me it was ok to question everything the narrative and to listen to my mama's intuition.
He lead me to the right resources and to the right people so that I could learn more.
It was because of him that I was prompted to reach out to a naturopathic doctor to get the ball rolling on alternative treatments for our son.
I am in tears just typing this because I never got the chance to tell him thank you -he passed away in 2017 and I never had the chance to say goodbye.
I never had the chance to say thank you.
He will never know the positive impact that he had on me and my family's life.
He is a huge part of why I have the confidence and the courage to pursue living on my own terms.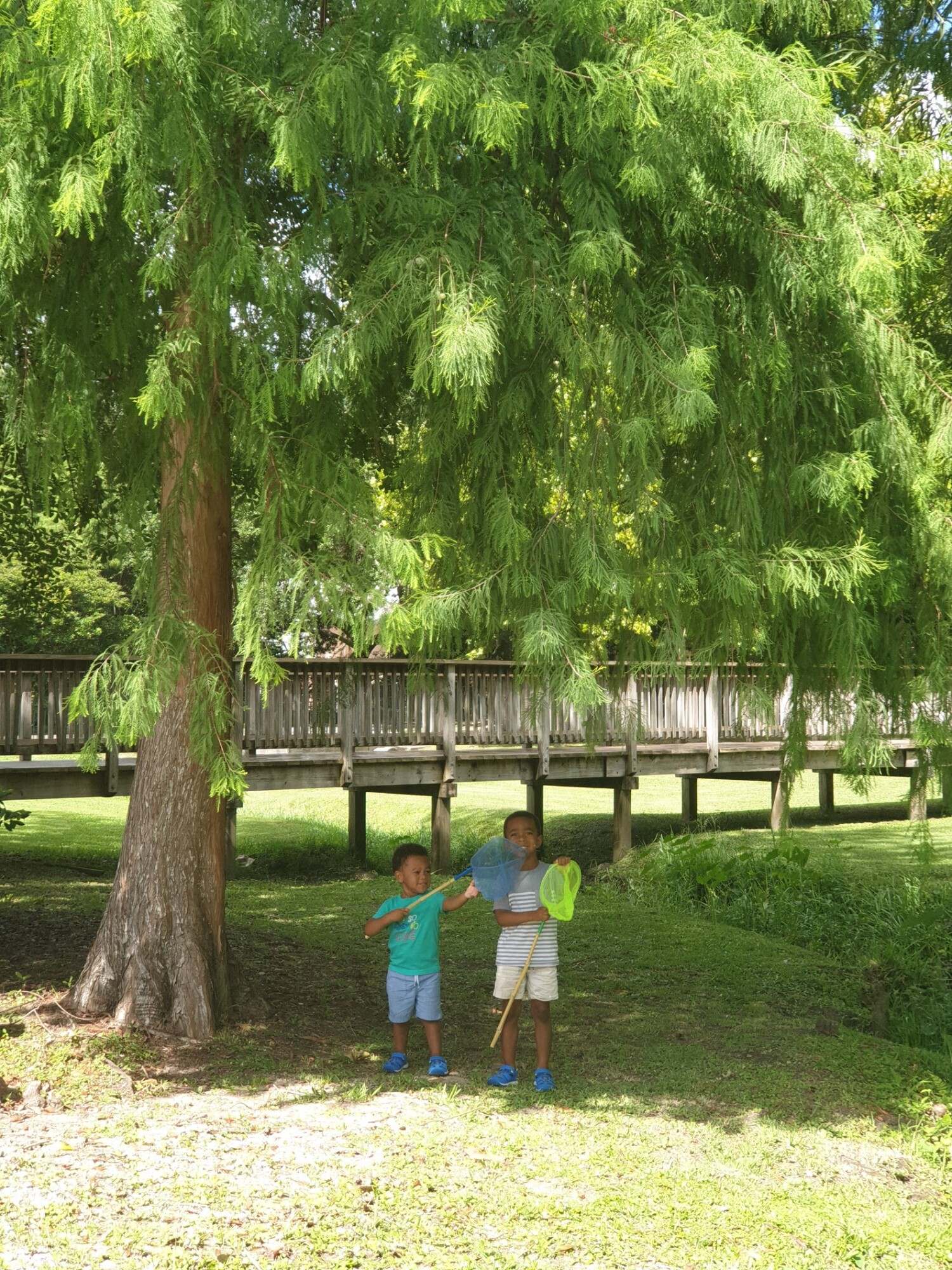 Today, I am confident in my abilities to advocate for my family's health and wellness instead of putting my full trust in pharmaceuticals and mainstream healthcare.
And please hear the sincerity in my heart when I say that I truly do appreciate mainstream healthcare when necessary- but in our society, it's often the first and only thing we are given as an option.
I am also saying that there are other options that have been proven to be safer and often times work better.
You may feel different and that's ok - maybe I'm not the girl for you.
I believe we can disagree and still remain unified in the fact that we just want our family's to be healthy.
At the end of the day, I am very thankful for modern day medicine when necessary but I will always opt for the 'leaves of the trees first'.
If any of this resonates with you, feel free to come say hi in Holistic Mama Collective where we talk about all kinds of natural ways to support a healthy lifestyle.
We have a fun 3 day challenging launching mid June and we'd love to have you be part of it.
This challenge is designed to help jumpstart your holistic habits journey and offer support and encouragement along the way.
See you in the group.
xoxo,
Marissa