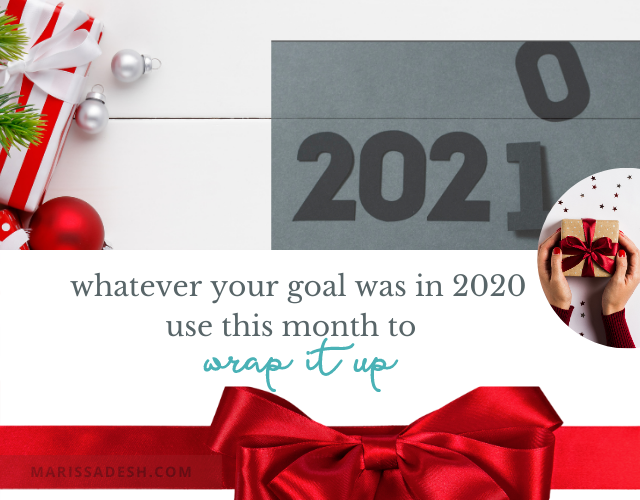 DECEMBER FEELS
December has always brought a bittersweet feeling of nostalgia and rest. Here on the Mississippi Gulf Coast, those feelings are often mixed with humid rain storms and softball size hail - all within a week's time.
And then I look around and see - its's also a beautiful month for loving families, for warm get-togethers, for lively celebrations, for humble traditions…and for many people those traditions involve gift giving.
I had coffee with a sweet friend and client this a few weeks ago, and as we talked, and we worked through her accomplishments, she inspired me to ask myself a crucial question about my own accomplishments..and yours too.
And yes, I know 2020 wasn't loyal at all - I was there, too.
---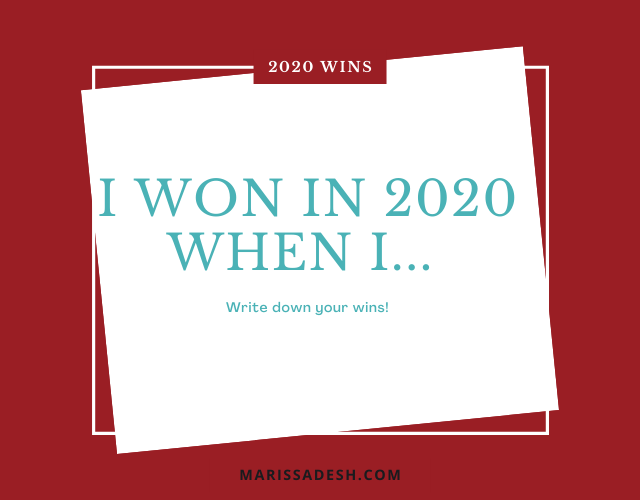 LET'S WRAP UP 2020
But I also know that we're still here for a reason. So before you grab the the boxes and the tape and the wrapping paper this year…before you start wrapping gifts, I want you to take a few moments to take inventory of all of your accomplishments over this past year. And then I want you to recommit to all of the things that you wish you'd done.
Trust me when I say, now is not the time to ignore your wins, no matter how small you think they are - celebrate you! Taking inventory will help you to see where you are now - & help you determine how you'll get to where you want to be.
---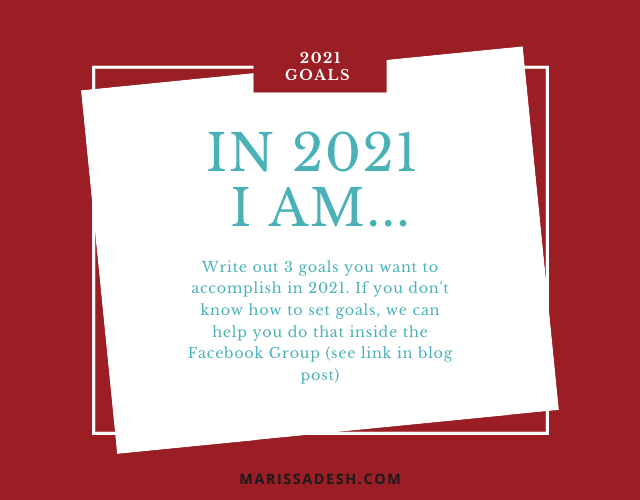 WHERE DO YOU WANT TO BE IN 2021?
Ask yourself - which loose ends do you need to wrap up before the end of 2020? And what do you need to do in 2021 to live the life you want?
Wrap up your loose ends
Fitness: Health condition that needs to be handled?
Finance: Estate planning overdue?
Family: Crucial conversations you need to have?
Field: That talk with management about a promotion?
Faith: That Bible study guide you bought months ago?
Friends: Catch up calls to friends who've drifted away?
Fun: Travel photos framed or put in a Shutterfly book?
Whatever you need to wrap up this year, it's ok to spend December focusing on it - b/c that will literally give you a 30 day head start on your wins for next year.
And while you're busy wrapping up 2020, you have full permission to go ahead and dream a little about the life you want to create in 2021.
And quick side note, if you want to hang out with a group of individuals who are doing just that - you may like it in my new FB groups where all we talk about is how to live a more balanced life.
FB group - https://www.facebook.com/groups/millennialhomemaker
Be Grateful
Have Faith
Live Oola
xo Marissa